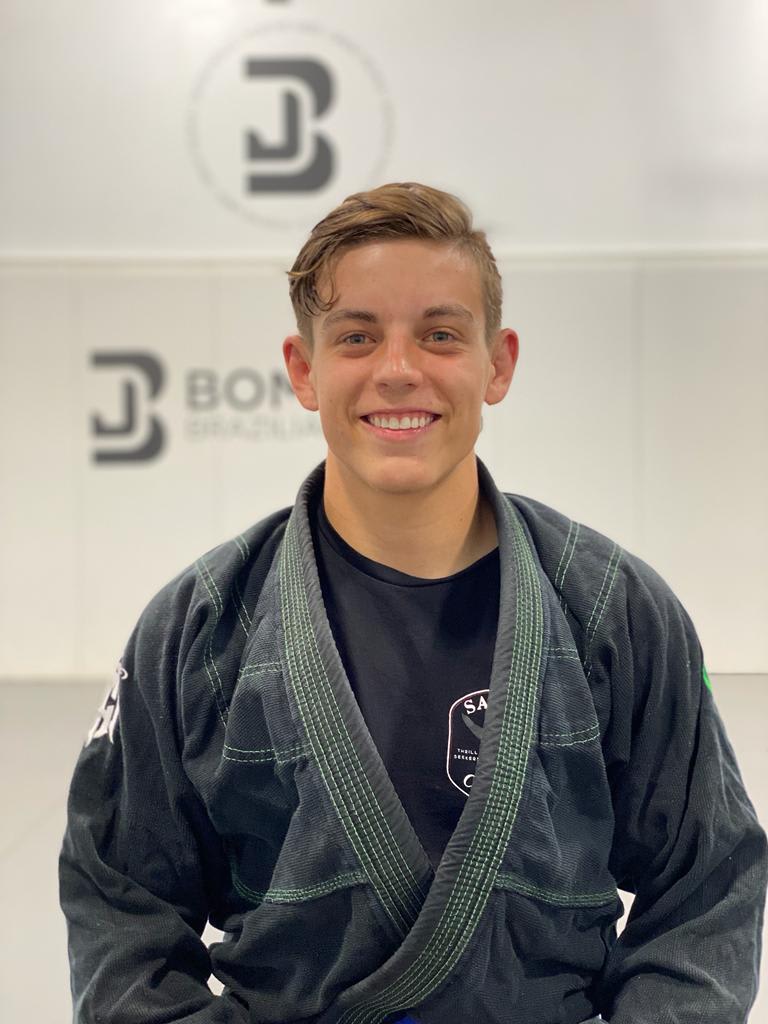 Coach Jackson Edmond
Growing up Coach Jackson was never satisfied with sports or other team-based activities due to the lack of personal growth, or at least the feeling of improvement. Winning games or scoring goals always made him feel good, but they weren't always correlated with his efforts or skill. Having tried every mainstream sport like football, basketball, and soccer and he was left disappointed with his skill level and competitive drive to improve.
After trying almost every sport he could be a part of, he found Brazilian Jiu-Jitsu through a close friend. Immediately his eyes and mind were opened to the complex mental sport that is BJJ. The physical, mental, and emotional aspects of BJJ all create the perfect conditions for growth both in the sport, and in life.
He is constantly setting new goals for himself in jiu-jitsu and using each class as a learning experience to better himself and his jiu-jitsu game. He has added to this challenge by taking a role in teaching the kids and teens jiu jiitsu classes. He is always smiling and loves interacting with each of the kids he trains.