Learn Jiu Jitsu and Get In Amazing Shape! October Specials!
Here at Bom Jitsu, we're genuinely dedicated to helping students from all walks of life succeed. That means we want to ensure that, no matter your schedule, you're able to access the opportunities we provide for Kids. No matter where you're located in Castle Rock, our mission is to provide meaningful programs, which is why our new Homeschool Program is targeted at providing daytime classes to get your child moving and connected.
Just fill out the short form on your screen to learn more!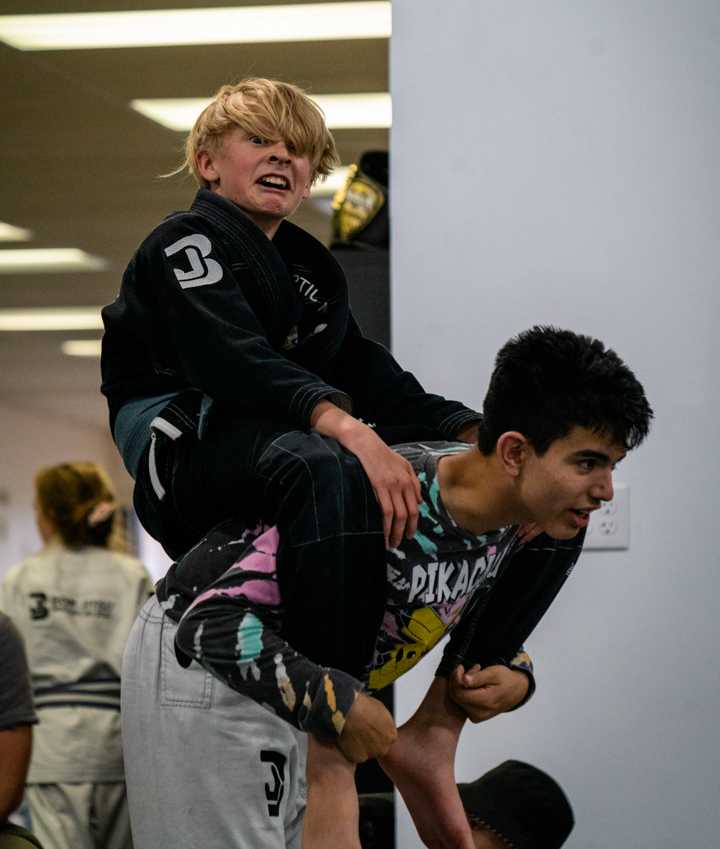 Keep Your Child Active & Ignite New Friendships
Educating your child is important, but so is offering meaningful social interaction, exercise, and the chance to engage with exciting new skills such as Jiu Jitsu and the martial arts. With our new Homeschool Program, our hope is to provide homeschooled children with a healthy and supportive social environment that meshes with their schedules, where they can exercise and play, and where they can learn important life skills such as setting and working towards goals.
We believe every child in Castle Rock should have access to our programs. Discover how we can offer:
A positive, supportive social atmosphere
Exercise that children will genuinely enjoy
Development of crucial life skills like discipline and respect
Teamwork and leadership skills
Learn How Bom Jitsu Can Help Your Child Succeed
The martial arts aren't just about punching, kicking, and grappling. They're about building discipline, acquiring self-confidence, and becoming attuned to your mind and body. No matter where your child goes in life, our Jiu-Jitsu classes can help to instill valuable lessons and create exciting opportunities. We'd love to talk to you about how our Homeschool Program can help your child achieve in Castle Rock and beyond.
We're looking for students to participate in Castle Rock's best Brazilian Jiu-Jitsu Homeschool Program.
Check out the short form on your screen to learn more!