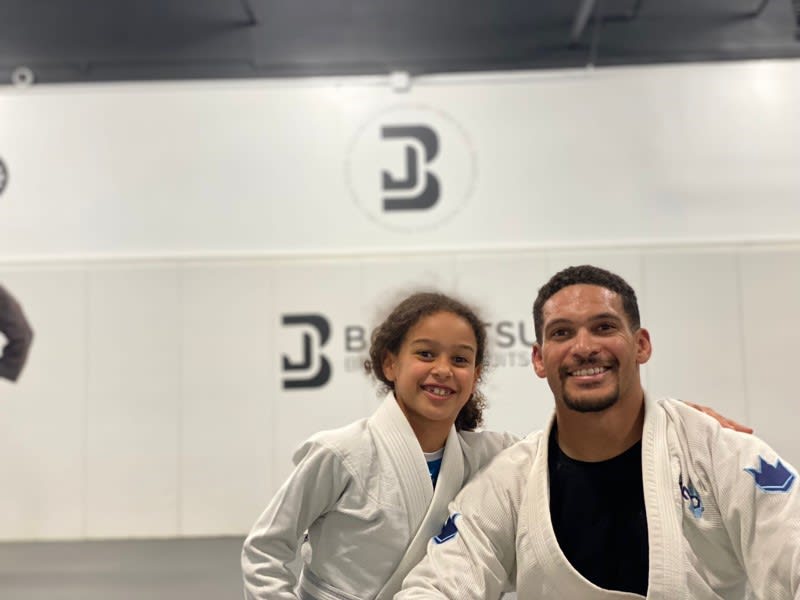 Coach Marcus Watkins
For Coach Marcus, martial arts has been a part of his life for as long as he can remember.
He began his journey training Taekwondo and earned his black belt at age 11. Unlike Jiu Jitsu it is pretty common to see kids under 18 receive their black belts in Taekwondo . He competed in several local and national tournaments up until the age of 16 and won a few Colorado state championships as well as one national title.
As he began high school, he moved to Southern California where he was introduced to Jiu-Jitsu by his father. The UFC was not as popular as it is today and Jiu Jitsu schools were very rare. His dad found a local BJJ Academy and his journey and love for the sport were born. It wasn't long before he realized how little he knew and that the path to a black belt would be nothing like his journey in Taekwondo. The atmosphere in the academy was amazing and everyone was so positive. He knew immediately that was where he was meant to be. His time there was short lived due to financial hardships his father faced and his journey was put on hold for a little over a decade. Fast forward to 2018, newly married with a 4 year old daughter and his wife encourages him to restart his journey. He had been going through a hard time mentally and she believed that would help him. He took her advice and enrolled at a local gym her boss attended. Marcus explains that there is something that happens to him mentally when he steps on to the mats. He states that it is as if God is teaching him life lessons about the importance of dealing with adversity and struggle through every session. He has had the opportunity and pleasure training and competing with my daughter and he even got to coach her to her first gold medal which he describes as the highlight on his martial arts career.
This past year he moved back here to Colorado and was led to BOM Jitsu where he has met some great people and continued his journey.
He loves everything about Jiu-Jitsu and plans on doing it as long as possible. His wife has recently began training and when his son is old enough to be on the mats he will be here as well. He loves competing and coaching those who are new to the sport and his hope is that Jiu-Jitsu will be the conduit used to help him make an impact in the community. Coach Marcus is an outstanding coach and role model in the Academy!